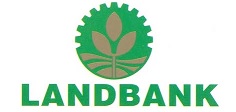 LANDBANK
LANDBANK Overview
LANDBANK Interest RatesLand Bank of the Philippines or commonly known as just 'LANDBANK' is one of the largest domestic owned commercial banks in the Philippines. It is government owned and caters to rural and countryside development. It was established back in 1963 and as at 2012 had 329 bank branc... read more
LANDBANK Discussion Activity
Deposits
Q: may i ask, what if im going to loan worth 10M for a payable of 5years, what is the the equivalent interest rate of it, is it simple interest or compund interest?

LANDBANK 1 Year Time Deposit - Deposits
Q: How much it will be the interest of PHP50,000 in 1 year time deposit?

Deposits
Q: Is it possible if an existing ATM saving account will also be use for time deposit?