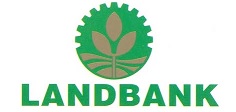 LANDBANK
1963
LANDBANK Time Deposit
Deposits range from 30 to 364 days with the minimum amount P1000
LANDBANK Time Deposit Interest Rates
LANDBANK Discussion
Q: may i ask, what if im going to loan worth 10M for a payable of 5years, what is the the equivalent interest rate of it, is it simple interest or compund interest?

Q: Is it possible if an existing ATM saving account will also be use for time deposit?

Q: Is it possible that an existing atm savings account will also be the same account for time deposit?