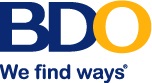 Banco De Oro
1968
Banco De Oro Interest Rates
BDO Philippines offers personal banking products and services including bank accounts, trust and investments, loans, cards, remittance services, and insurance.
Banco De Oro Overview
BDO Interest RatesBDO Unibank, Inc or commonly referred to as just BDO or 'Banco De Oro', is one of the largest universal banks in the Philippines. Its origins are 1968 and is a member of the SM Group of Companies. It has 750 branches and 1700 ATMS across the country catering to both individual and ... read more
Banco De Oro Discussion
Q: Good day.. may I ask possible branch (BDO)location near Alvarado St., Binondo Manila. So, I can transact banking info. Rgards and thank you for the help.

Q: What are the requirements for the application of a credit card?

Q: I have 3 kids and I want know but the time deposit can u pls help me or give me same advice? How much do I need to do the time deposit? Thank you :-) :-)

Q: I open my acct.last 2015 at bahrain and I stop deposit it in2016, isn't ok if I continue my deposit again? Ang im stay here for another year? How can I update my acct.if it really send to my acct.? Thank you

Q: I am ofw here in Riyadh I want to open an account .please advise.

Q: My daughter is in Dubai, she wanted to terminate her time deposit account due to emergency. Can we use Special Power of Attorney to terminate her time deposit account?

Q: I open my account at bdo amounting to 100k. Im not sure in what category it falls.i just want to ask how much interest will it yield per annum?
Banco De Oro Discussion Activity